Monster High Boo York Elle Eedee Doll
#CHW63
With the promise of extra-bright lights in the big city, the Monster High ghouls are heading to Boo York City in their first musical, Monster High Boo York, Boo York! There, they hope to witness the historic passing of the Crystal Comet at a hair-raising gala and monster skull-ebration. Their adventures introduce them to new beast friends carving their way in the big city: Luna Mothews, daughter of the Moth Man; Mouscedes King, daughter of the Rat King; and Elle Eedee, daughter of The Robots. Each wears her fiercest fashion and out-of-this-world accessories for the gala event that will skull-ebrate the comet's passing. Music-loving Elle Eedee doll sticks to clean lines in a futuristic dress designed in metallic purple and black with riveting print. A dramatic cape with its own sleek print and a silvery punk belt are to-die for, while bright blue shoes and a matching headpiece are fabulously shocking. Use the doll stand and doll hairbrush to style the gore-geous dolls for a flawesome moment. Plus, a diary with character info adds to the fun. For a full cast of ghoulish characters, collect all of the Monster High Boo York dolls (sold separately)!
Includes Elle Eedee doll wearing fashion and accessories, a doll stand, doll hairbrush and diary with character info. Doll cannot stand alone. Colors and decorations may vary.
Brand new and never removed from a nice package!
I will discount shipping if you win more than 1 auction
(Click on Pictures to enlarge)
---
Shipping:
Click on the "Shipping and Payments" tab (above) for actual shipping prices.
Shipping is Calculated Rate to the 48 contiguous United States. If available, please use the rate calculator for International and non-contiguous U.S. areas. If rates for your area are unavailable, please send us an email or an eBay message to request your rate. International Airmail Post shipments normally take 10 to 20 days for delivery, including shipments to Canada and Mexico. U.S. ground delivery normally takes 3 to 7 days. Priority Mail Normally takes 2 to 4 days for delivery.
The following is the estimated time for delivery after shipment. It does not include non-business days and holidays. It is provided by UPS as an ESTIMATE only and is not guaranteed.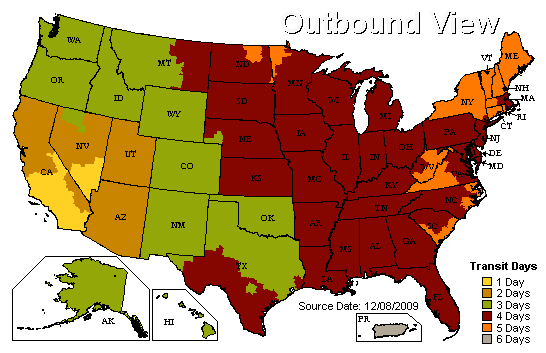 If a Priority Mail Rate is listed, it includes shipping to most United States locations. Non-Postal rates may include shipping to a physical address only (i.e. no PO Box, etc.). If auction does not specify USPS or Priority Mail, and you require a delivery to a PO Box or other "Postal Only" locations, please email us for a quote.
We may change shipping services between UPS and DHL at our discretion.
This item weighs approximately 1 lbs. (1 lbs. = .454 kg) including packaging.
Payment:
To enable quick processing of your item, we prefer PayPal. Other forms of payment may be held 1- 15 business days or more at our discretion. We apologize for this inconvenience, but must have verified funds to keep our costs and our prices down. Please use PayPal with available funds to recieve quick shipping.
Tax:
As required by law, we collect California State Sales Tax to all orders delivered to or received in California, USA. Tax collection and payment for all other States and Countries are the responsibility of the buyer and will not be collected by us.
Other Items:
You may be interested in our other listings on eBay. When possible, we will combine items purchased from us at the same time for discounted shipping. Thank you for bidding on maswo!!!