Fisher Price Laugh and Learn Smart Stages Chair - Pink
Part #CFD40
Every baby develops at their own pace, and Smart Stages technology gives you the ability to select the stage that's best for your child! There are a variety of developmentally appropriate songs, phrases and sounds within three levels of play – just slide the switch or enter baby's age for automatic level changes. Level 1 – Explore – 12M+: Spark curiosity with busy activations! Sit and stand to hear simple words like, "Up; down. " Or press the buttons to hear songs and phrases like, "One, two, three, four. " Level 2 – Encourage – 18M+: This level expands on the introduction of numbers, opposites, actions and more by encouraging baby to get involved. Flip through the book to hear prompts like, "Do you see the carrots?" Level 3 – Pretend – 24M+: Let's play some more! Older babies can engage in imaginative play, hopping like a froggy, exploring different remote channels and playing peek-a-boo.
Songs, phrases and sounds introduce numbers, shapes, opposites, colors and more. Busy activities like turning the book pages, pressing the remote control buttons or lifting the seat cushion introduce cause and effect. Stand up and sit down to hear fun rewards - and to encourage gross motor skills and coordination.
Lift the chair seat - what do you find? Talk about what you might find hiding in your own chair or couch! A cookie? Mom's keys? Maybe a blankie? The possibilities are endless!
Includes Smart Stages technology – learning content changes as baby grows

Busy activities include an illustrated flip-book & light-up remote control with buttons to press

Lift the seat cushion for fun surprises

No cords, no plugs, no hassle

Teaches first words, numbers, shapes, colors and more
Brand New and never removed from a good package!
I will discount shipping on multiple purchases!
---
Shipping:
Click on the "Shipping and Payments" tab (above) for actual shipping prices.
Shipping is Calculated Rate to the 48 contiguous United States. If available, please use the rate calculator for International and non-contiguous U.S. areas. If rates for your area are unavailable, please send us an email or an eBay message to request your rate. International Airmail Post shipments normally take 10 to 20 days for delivery, including shipments to Canada and Mexico. U.S. ground delivery normally takes 3 to 7 days. Priority Mail Normally takes 2 to 4 days for delivery.
The following is the estimated time for delivery after shipment. It does not include non-business days and holidays. It is provided by UPS as an ESTIMATE only and is not guaranteed.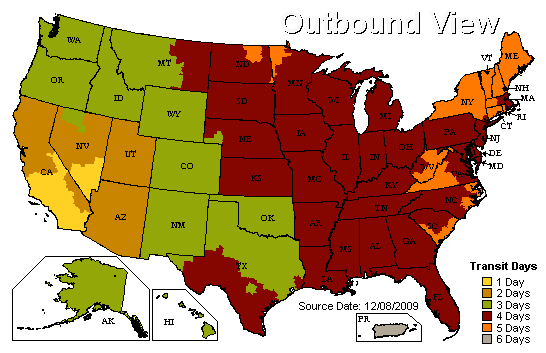 If a Priority Mail Rate is listed, it includes shipping to most United States locations. Non-Postal rates may include shipping to a physical address only (i.e. no PO Box, etc.). If auction does not specify USPS or Priority Mail, and you require a delivery to a PO Box or other "Postal Only" locations, please email us for a quote.
We may change shipping services between UPS and DHL at our discretion.
This item weighs approximately 7 lbs. (1 lbs. = .454 kg) including packaging.
Payment:
To enable quick processing of your item, we prefer PayPal. Other forms of payment may be held 1- 15 business days or more at our discretion. We apologize for this inconvenience, but must have verified funds to keep our costs and our prices down. Please use PayPal with available funds to recieve quick shipping.
Tax:
As required by law, we collect California State Sales Tax to all orders delivered to or received in California, USA. Tax collection and payment for all other States and Countries are the responsibility of the buyer and will not be collected by us.
Other Items:
You may be interested in our other listings on eBay. When possible, we will combine items purchased from us at the same time for discounted shipping. Thank you for bidding on maswo!!!